Read Time:
7 Minute, 46 Second
Top Link Building and SEO Strategies in 2021 and 2022
Among the best link building and SEO strategies in the coming years are Guest blogging, using dead links in Wikipedia as a source of links, and submitting content to high-authority directories. Using social media sites can also boost your content's visibility and link profile. These strategies are important to consider, but don't forget to follow them up with some research and test them out.
Guest blogging
In the world of SEO, guest blogging is a highly-effective strategy. Quality is king, and you can leverage this strategy to your advantage by writing for high-quality websites. Moreover, a single good backlink is better than hundreds of poor ones. It increases your domain rating, which is an essential component of higher Google rankings. However, guest blogging requires proper strategic planning. Beware of cheap/spammy methods of link building.
When choosing which guest blogging websites to target, you should take your niche into consideration. For instance, the travel niche is highly competitive, and some websites require 2000+ words, original photos, and SEO optimization. The time you spend writing and compiling a guest post of this caliber is well-worth it, as you can get a backlink and possibly accreditation.
Before submitting your content, make sure you know the rules of the publisher. Ideally, guest blogs should provide useful information to their audience. You can research relevant keywords using the Ahrefs Content Gap feature, which allows you to identify the keywords that your competitors are ranking for and those they are not. This way, you can write a guest post that will help the publisher rank for the keyword(s) in question while giving them something valuable to read. Finally, guest blogging is a highly effective backlink building strategy.
While guest blogging is a proven link-building strategy, it has its limitations. Unlike traditional link-building, submitting a blog post to Google's Search Console does not result in instant rankings. It takes time for the crawlers to discover new backlinks and recognize a new referring domain. While submitting a blog post to a blog doesn't immediately increase a website's ranking, it will help the site's ranking in search results.
Besides the content published on a blog, the guest author receives comments from blog readers. This allows them to build their authority and build backlinks in the future. By using content creators' tools, you can find hundreds of potential guest posting prospects. You can start your search by entering a broad keyword and select 'in title' from the drop-down menu. Once you find a blog with an appropriate criteria, contact them. Online communities can help you find niche bloggers and make your guest blogging journey a success.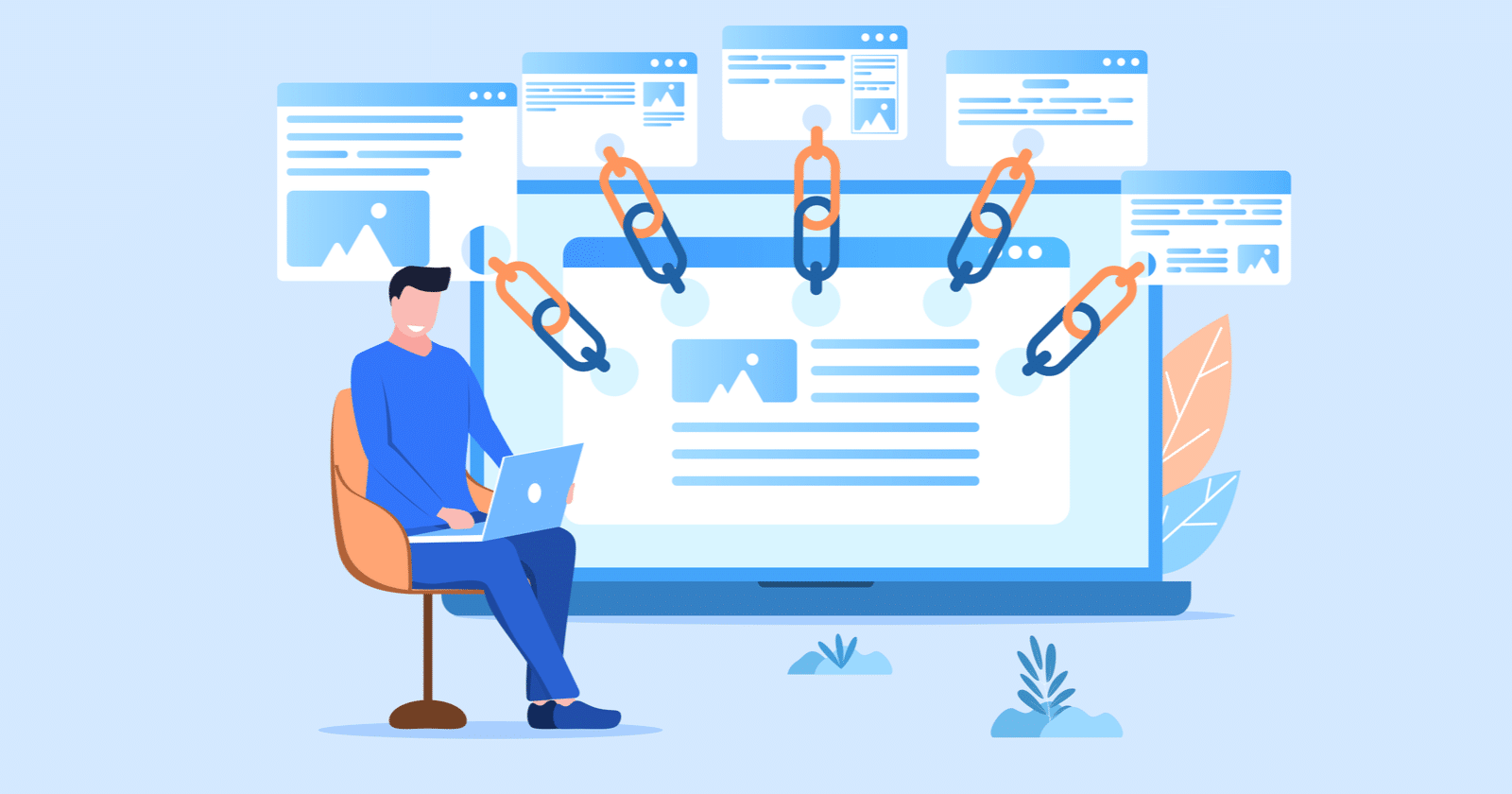 Using Wikipedia's dead links as a link building source
Using Wikipedia's dead links as a link building source can be an effective strategy if done correctly. Wikipedia is a site that has many broken links that are difficult to fix in real time. However, if you have quality content to add to Wikipedia articles, the editors are unlikely to question your link. You can capitalize on this opportunity by providing links to relevant content that isn't available elsewhere online.
A dead link is a link that no longer leads to an active page. Dead links may be a sign that a website has been deleted or has temporarily gone offline. You can also propose new Wikipedia pages for your website or blog and include links back to it. Before using dead links, however, it is important to make sure the content is free of charge. In some cases, it is possible to find dead links by searching "dead link" in Google or using ctrl+f. You can also look at the list of dead links in Wikipedia's articles.
Using Wikipedia's dead links as redirected links can help you increase your organic traffic by generating unique external links. You can use free SEO tools to find dead link prospects in the directory and offer them your resource as a replacement. This method can result in dozens of backlinks. Just remember to find the exact domain and URL for the search. So, the more accurate your search is, the more likely you are to find a valuable link.
To add a Wikipedia page to your website, you can use a free tool called WikiGrabber. This tool creates a unique link on the Wikipedia page. Wikipedia is a free site and anyone can register to edit the articles. However, registering as a registered user will give you a better account history, making your links more permanent. However, do remember that Wikipedia is a free website so there are no strings attached to using it as a link building source.
Broken Wikipedia links can provide thousands of opportunities for link building. If you can find them, you can pitch them for guest posts on established blogs. In addition to this, if you can get a link from a dead resource, it will pass link juice to your website. In this way, you'll increase your rankings without putting in a lot of effort. This method has its drawbacks, however, so if you're looking for an inexpensive yet effective link building source, try WikiGrabber.
Using high-authority directories
Using high-authority directories as part of your SEO and link building strategy is an effective way to boost your search visibility and reach. Relevant and targeted online directory submissions are considered "white hat" link building strategies. In the past, businesses listed their listings in yellow pages. However, today, people are more likely to find a product or service through search engines, so listing in high-authority directories will improve your search visibility and reach. When listing your site on high-authority directories, make sure to choose directories that are relevant to your niche.
Using high-authority directories is an effective link building strategy in the future, but it is only relevant if you use them alongside other strategies. Checking if your main page is indexed and your internal pages are included is an important step to take. Moreover, directory submissions take time. However, you should be prepared to spend some time filling out the submission form, adding links, photos, and phone numbers.
Using high-authority directories as part of your SEO and link building strategy in 2022 and beyond is an excellent idea. Citations can help you build your link profile by increasing your SEO ranking. If your citations are accurate, they may even improve your local SEO. Alternatively, utilizing directories as part of your SEO and link building strategy may result in referral traffic rather than authoritative backlinks.
When choosing a high-authority directory, be sure to consider the overall domain authority of the referring source. High-authority pages pass more PageRank and improve search rankings. To check your link's page authority, use Ahrefs or Semrush. There are a number of free and paid directories that can help boost your link profile. Using high-authority directories as part of your SEO and link building strategy will ensure your site is in a good position to rank for local search terms.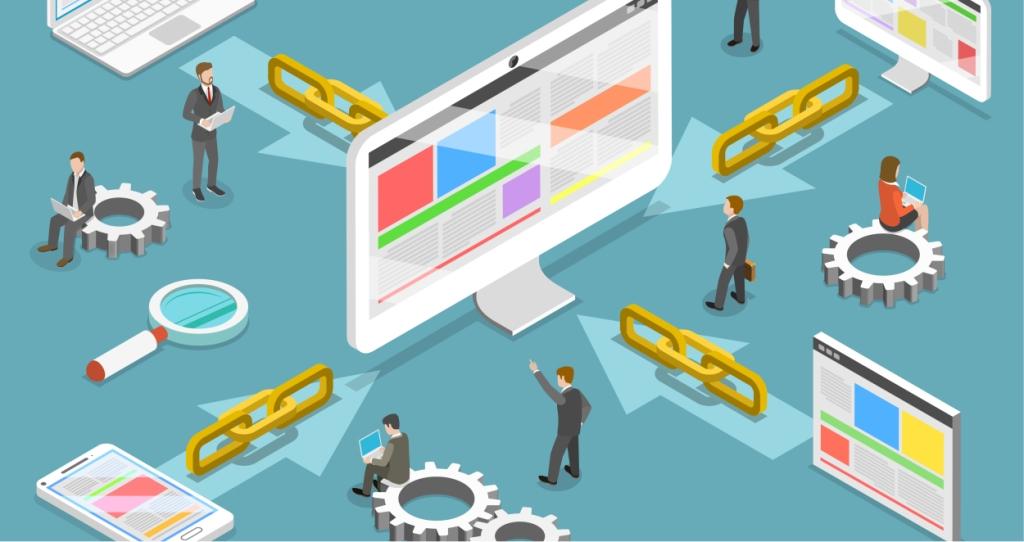 Press release links
Press releases can quickly build links. They typically cover key topics and offer a direct backlink, but they are rarely high-quality. This is because nofollow links are becoming more valuable and low-quality domains don't provide as much value as they used to. Getting a high-authority link mention, however, can skyrocket your domain rating. HARO is an example of a press outreach service. You can use it to send responses to press releases or hire a press outreach service to do the work for you.
Although the algorithm for Google is constantly changing, link building remains an important part of online marketing strategies. It's still as important as ever and can have a huge impact on your traffic and rankings. Here are a few strategies to consider in 2021 and 2022:
First, quality over quantity. In the past, link building strategies have focused on quantity rather than quality. This new approach emphasizes useful links to site visitors over artificial links, which are a red flag for Google. Blogging is an obvious way to earn backlinks, but there are proven methods that will boost your ranking. In addition to high-quality links, you must create original content that will attract quality backlinks.
Social media networks are the latest buzzword in online marketing. They are a boon to link building and guest-posting efforts. Brands that don't actively engage on social media platforms are doing their brands a disservice. Engaging on social media platforms can boost engagement, create a better link profile, and make your brand more visible to customers. And, of course, the most important strategy is to stay consistent in your efforts.
A simple yet effective way to monitor competitors is to learn from them. Start by making a list of your top 5 competitors and analyze their backlinks. Then try to copy their success. By doing so, you'll be able to copy their tactics and increase your rankings in no time. Once you've analyzed your competitors' backlinks, you'll be able to replicate what they are doing.