Read Time:
4 Minute, 37 Second
Best Way to Promote YouTube Using Cross-Promotion and Ad Campaigns
In addition to YouTube, people also search for videos on Google, and videos are highly favoured by Google. Reverse engineering helps you get your YouTube videos to rank well in search results by analyzing top-ranking results. You can then refine your keywords for your YouTube video and make it rank well in search results. If you are looking for more effective ways to promote your YouTube videos, you can try cross-promotion and ad campaigns.
SEO
Performing SEO for YouTube promotion is critical to the success of your video marketing campaign. With more than 2 billion monthly users, YouTube is a powerful resource for video content. The video site uses search engine optimization to rank highly in search results. YouTube optimizes video content using the same rules as other websites, including using the right keywords and designing a great user experience. Here are some tips to optimize your video content for YouTube:
While there are no hard and fast rules for creating SEO for YouTube, some best practices still apply. For instance, avoid using highly competitive keywords, especially if you're just starting out. As you grow and have a more established audience, you can introduce more competitive keywords. However, keep in mind that a YouTube channel's SEO strategy should always be based on attracting an audience first, and not on keyword stuffing. It's better to build a following by improving existing topics rather than attempting to reinvent the wheel.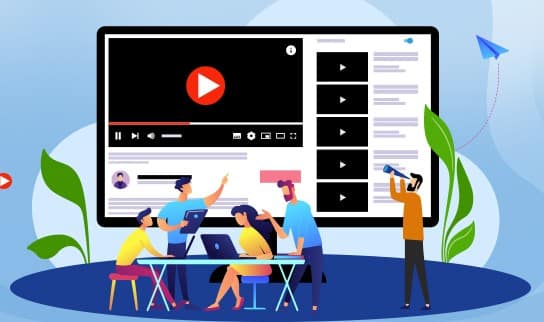 Cross-promotion
The best way to promote YouTube is to cross-promote with other platforms. This way, your viewers will think that the content you are posting is your own. They will then be surprised to see someone else's video. Cross-promoting can also work both ways. When you release similar content at the same time as your own, your audience will be exposed to new voices and content. The most successful YouTube cross-promotion tactics include creating playlists and specific series.
If you don't already have a YouTube channel, you can join forces with other creators to increase your audience. Check out your Referring Traffic metric and see which channels are the most popular. You can then join forces with other creators to expand your reach. Not only will you be able to reach a wider audience, but you'll also be able to attract new subscribers and improve your channel's ranking.
Ad campaigns
When you create a YouTube video, you can choose to include an advert in the video player before, during, or after the video. Ads can also lead to a landing page. YouTube also allows advertisers to create thumbnail ads, which are ads that appear on the homepage or beside related videos. These ads use a still from the video and allow up to two lines of description. However, the description can only be a few words long.
To maximize your ad campaign, you can create ads that target specific keywords, content, and channels. YouTube lets you select which topics and videos to target with your ads, and the placements will determine how to best promote each. You can also choose to target specific YouTube videos to target with your ads or make them available only to certain users who are likely to be interested in the content. You can also use YouTube's remarketing system to target users who have already visited your content.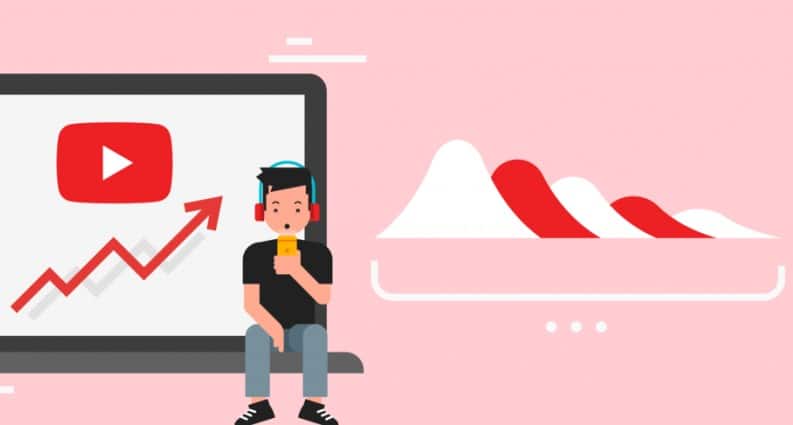 Embedding your video in other properties
Embedding your video on other properties is an easy way to attract attention. Simply click on the Share button next to the video and copy the URL. When incorporating the video on other sites, be sure to attribute it to the original video owner. This way, the viewer will know who created the video. Additionally, if you have a website with a blog, you can embed the video on the blog.
Embedding your video on other websites is a great way to generate buzz and drive traffic. When a user searches for a specific keyword, the search engine can understand the script and bring the video up in the search results. It also keeps you accountable to a posting schedule. This is especially helpful if you have a series of videos. Embedding your video on other properties is an excellent way to promote YouTube.
Creating an interesting thumbnail image
The key to promoting your video on YouTube is creating a compelling thumbnail image that attracts viewers' attention. While titles have many advantages, thumbnails are a good place to focus on key features of your video. Make sure to add an interesting title text that conveys the most important message of your video. In addition, make the image size and resolution fit the video. This way, viewers can view your video easily and immediately.
A thumbnail should be consistent across different videos on your channel. This consistency should be reflected in the font, size, and color scheme. Adding a logo to your thumbnail image is a great way to show consistency throughout your videos. If you're unsure of how to create an interesting thumbnail image, take a look at what your competitors are doing and what works best for them. Then, apply that same principle to your video thumbnails.