Read Time:
4 Minute, 46 Second
Do SEO Services Help in Increasing YouTube Watch Hours?
Using YouTube analytics can give you a lot of insight about your videos, micro and macro views. You should also be aware of drop-off times for your videos, since this can help you improve your content.
Increasing watch time is important because it attracts YouTube's algorithm. The more people who view your videos, the more likely they will appear in search results and recommendations. SEO services can help you attract these algorithms, and increase your videos' watch time.
Closed captions
YouTube has found that videos with closed captions get more views, likes, shares and comments. People are also more engaged with the videos when they can read the captions. In fact, studies have shown that videos with closed captions get ten times more views than those without. In addition, closed captions have been shown to increase the duration of videos.
However, closed captions made by YouTube auto-captioning are not as accurate as those created by a professional. These inaccurate captions have two disadvantages: first, they may not be easily readable for everyone, and secondly, they might damage the brand image of the video.
Another major advantage of closed captions is that they make the content accessible to a wider range of viewers. In addition to attracting a larger audience, closed captions improve your search engine optimization ranking. Closed captions can be added to videos in YouTube for free. The benefit of closed captions for YouTube videos is that they are more secure. They can be saved as you go. Another benefit is that they can be backed up, in case the video is deleted.
Timestamps
You may not have considered the benefits of adding timestamps to your YouTube videos. They can increase your video's SEO, make it easier to discover in search engines, and improve viewer experience. Including timestamps to your YouTube videos is a simple way to get these benefits. You can learn more about rev captioning and how to add timestamps to your videos below. However, this step should be taken carefully.
Adding timestamps to your YouTube videos is a simple yet effective way to boost your viewer engagement. Using timestamps allows your audience to consume video content when they want to. Users tend to bounce from video content that is too long. To improve retention, use timestamps to break up videos into parts that they can quickly skim through. This is especially helpful if your videos are lengthy.
Keywords
YouTube optimization can boost your video's rankings and increase the number of watch hours on the video platform. One of the key factors that YouTube looks at when determining if a video is successful is the watch time. Watch time is the length of time that users stay on a video. Higher watch times indicate a higher level of engagement.
However, this doesn't mean that you should spend all your time creating videos that will only bring visitors to your site. A proper YouTube SEO strategy should include a combination of techniques to optimize your videos for a higher watch time.
YouTube optimization is an important element of SEO, as it affects the number of viewers and the SERP rankings in a specific category. Many brands have increased their watch time by 50% over the past three years, thanks to their ability to optimize for search trends on YouTube.
A YouTube SEO campaign should optimize content by incorporating relevant keywords within the video text, such as closed captions and subtitles. The more relevant keywords that your videos have, the better chance they have of being found by searchers.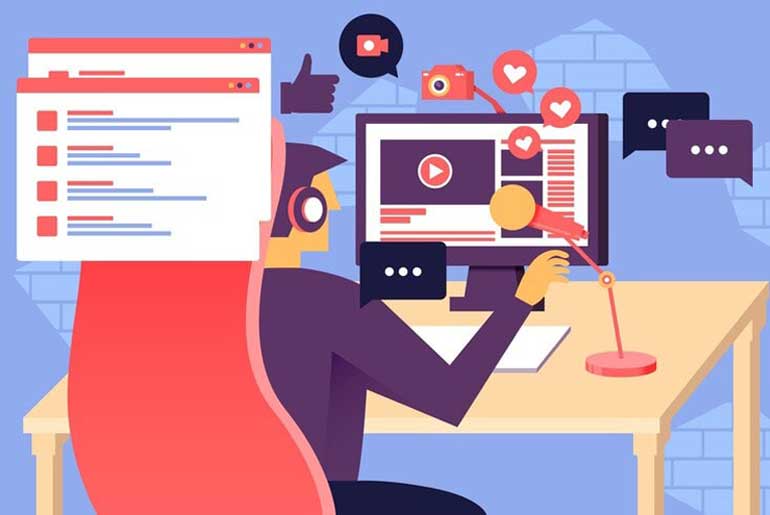 Video length
The first step to improving your video's search engine optimization is to understand the way YouTube determines relevance. By analyzing user searches, YouTube determines relevance by determining whether your video is relevant to their search.
Relevancy is determined by how many people have watched your video and how many of those people liked it. YouTube's algorithm is different than Google's. It looks at several factors, including the length of time viewers spent watching your video and how they reacted to your content.
The length of your video can impact the search ranking for a specific keyword. Longer videos are more likely to get the attention of people searching for the term that you want to target. It also helps monetization.
The top three videos in search results are at least 13 minutes long. Having a long video with a high-quality title will increase your chances of reaching the top. However, if the content is not engaging or compelling, viewers will simply move on to another video.
Creating an appealing video
To increase YouTube watch hours, you must create an appealing video. Using the right keyword for the title will increase your chances of being ranked for it.
The title should include some keywords related to your content and should be no more than 60 characters long. The description should be as short as possible but should contain the most important keywords. Using a combination of long-tail and common keywords will also increase YouTube watch hours.
When creating an attractive video, it is important to keep in mind that the thumbnail plays a major role in attracting viewers. It should portray the content and emotions of your video and make viewers want to watch it. Eye contact is an extremely motivating factor and so a thumbnail that shows your subject looking directly at the viewer can be very effective. Besides capturing the attention of the viewers, it also conveys the brand image.