Read Time:
4 Minute, 26 Second
Are you wondering how to increase likes on Instagram ? Several factors play a significant role in getting more likes on Instagram. The obvious advice is to take better pictures; Beautifully crafted, high-quality, and creative photos will always get more likes. Several other essential tactics you can employ to increase the preferences of your photos.
Here Are A Few Basic Ways To Organically Increase Likes On Your Instagram:
Use appropriate and popular hashtags.
Understanding hashtags is a great way to increase likes on Instagram when you upload. While you should always use appropriate hashtags for your brand, it's also essential to ensure that your chosen hashtags are popular. Using hashtags can be a great way to increase brand awareness and grow your business. Customers looking for a specific product on Instagram are more likely to find your business page if you use the correct tags. While you can use up to 30 hashtags, keeping your business professional is best, and using three to five target tags. Using too many hashtags can make your business look like a screaming, desperate merchant.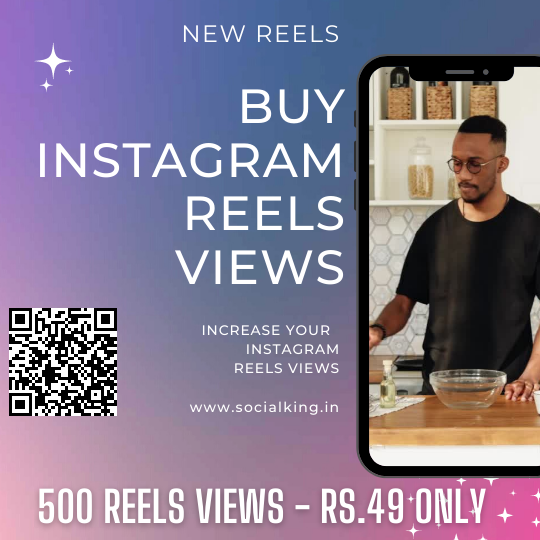 Post at The Right Time
It's hard to pinpoint the best time to post on Instagram as it can vary by time zone and audience. Most websites offer conflicting information about when and when not to update your Instagram, which can be a little confusing. We know that Instagram's audience is typically more engaged during the work week, so posts from Monday to Friday are more likely to perform well. The best day to post on Instagram is Monday or Thursday. Various organizations have also shown that the best times to post on Instagram to increase likes on Instagram are 8 a.m. – 9 p.m., 2 a.m., and 5 p.m. Of course, we believe trial and error is the best approach; Every business needs to experiment with release times to see what works best for them.
Upload a face photo
According to a study, photos containing human faces are more eye-catching. Researchers found that pictures with human faces were 38% more likely to increase likes on Instagram without faces and are also 32% more likely to attract comments. Not to mention, showing some people behind your brand makes your business appear more transparent and welcoming.
Upload Better Photos!
Think about the lighting, angles, and presentation of all your photos. As a brand, sharing less visually appealing content is better than posting many low-quality images. When promoting your brand on Instagram, you must consider the big picture you're portraying. You are much more likely to increase likes on Instagram if the content you share is visually appealing.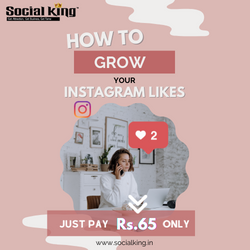 Add blue shades to your photos.
Here's a fun fact (and by fun, we mean proper): One study found that images containing blue got 24% more attention. Curalate analyzed more than 8 million images on Instagram and found that photos in red and orange received the fewest likes, while pictures with a blue cast got more likes on Instagram. The moral of the story is? Include a bit of sky or sea in the background of your next photo for maximum likes.
Publish more video content
This catchy video stands out from the endless still images at the lively Instagram event. We recommend posting more video content, especially content that doesn't rely on audio. Instructional videos are viral on Instagram, and including subtitles is essential for reaching users who don't hear audio when scrolling (and there are many). Plus, the text is great for accessibility, which should be a hallmark of brands and influencers who publish content to do more than drive sales.
Stay engaged in the conversation.
While you want to be consistent with your content and continue to publish in your niche to build credibility, you can't ignore what's happening worldwide. That doesn't mean you have to keep up with every passing trend, but if there's a current hashtag you want to say, go for it. In general, Instagram is all about conversation and engagement, so make sure you are a part of the global and public conversation that is always happening around us.
Hold a giveaway
Make things easy and fun with giveaways on Instagram. It will also get more likes on Instagram on your account as it will notify participants that they need to follow your posts to be eligible for rewards. You can add additional requirements, e.g., Following you and tagging a friend or two increases your overall account engagement and follower count.
Use paid ads
Last but not least, we highly recommend paid promotions. We usually promote paid ads to increase traffic to free sales or inclusion sites, but ads can help increase likes. Click the "Promote" button below the image to promote a post and follow the steps. Keep in mind that this costs money and is added. This is best used when targeting your audience to revenue-generating sites like yours.
Getting More Likes On Instagram is a multi-faceted process, and knowing the best practices will make your strategy more effective. So if you use these tips to get More Likes On Instagram, you can increase your reach.